EMPOWER: Womxn's Leadership Development Program is a 6-week leadership training development for UC Merced Students who identify as womxn. Participants will learn the challenges and successful strategies of womxn in leadership. Participants will hear from local female leaders on how they overcame challenges, as well as the importance of developing your leadership skills.
---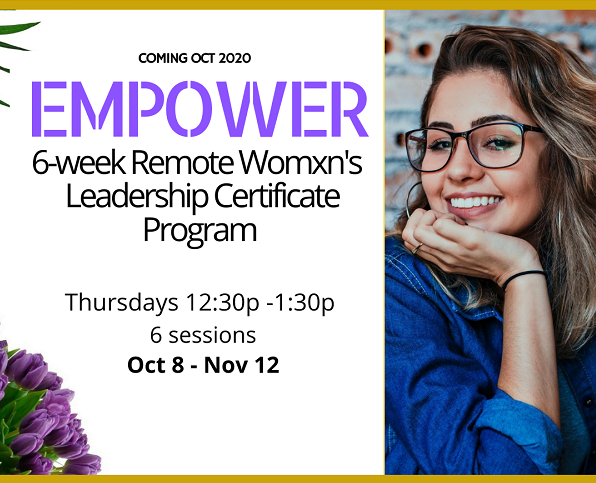 TOPICS INCLUDE 
21st Century Leadership Skills

Communicating with Confidence

Empowering ourselves and fellow female leaders
WHO SHOULD APPLY?
UC Merced Student who identifies as Women/Womxn

Should be available for all 6 sessions
---

Thursdays 12:30p – 1:30p  
Oct. 8, 15, 22, 29, Nov 5, 12 (should attend all 6 sessions)
Questions? Contact Jess Évora jevora@ucmerced.edu
---

Like "women", womxn refers to females, but it is an attempt to get away from patriarchal language. The spelling stems from a longstanding objection to the word woman as it comes from man, and the linguistic roots of the word means that it really does come from the word man. The word is also meant to be more inclusive of trans women, and some non-binary individuals.
---

Use the form below to register for EMPOWER!