Activities and Equipment
The Margo F. Souza Student Leadership Center offers a variety of activities and equipment that can be checked out and used by clubs, organizations, and departments. All of the following activities and equipment are meant for group activities or group initiative tasks that provide folks an opportunity to develop valuable skills like teamwork, leadership, problem-solving, trust, communication, and other soft skills. Activities and equipment are provided once we recieve a submission through our request form and that request is approved by a Souza Staff Member.
Any and all questions can be sent to our email at lead@ucmerced.edu.
Activity List: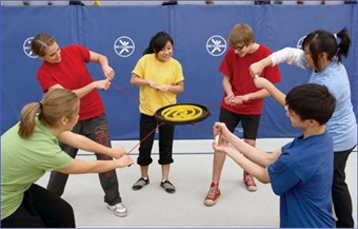 Each person will have a handle that is attached to the maze base. The goal of this game is to negate the marble through the maze from start to finish without it failing into one of the six holes.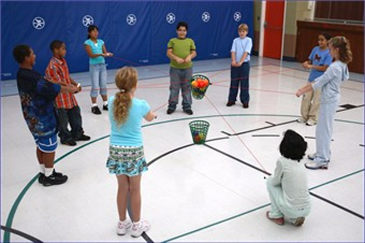 Toxic waste has been discovered at our school. Students must work together to pour the toxic waste into the "neutralizing" basket. Since it is such a dangerous waste it can only be moved with the special transporting basket.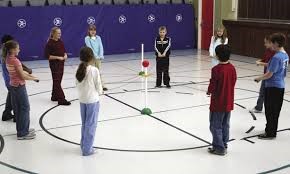 Students are challenged to move the meteorite from one pole to another by pulling on the ropes (using the handles) to lift the ring up the pole and to raise the meteorite into the air.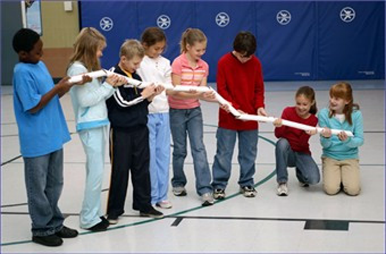 Each student will have a section of the tube. The challenge is to get one marble to travel through all the tube sections and into a bucket/basket.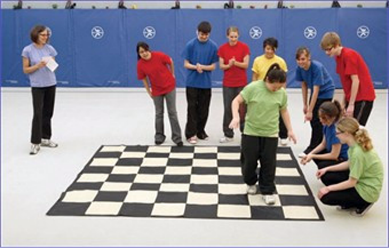 Students will take turns trying to figure out the correct path through the maze. Only one student is allow on the maze, the next student must remember the correct and try to advance the group to the other side.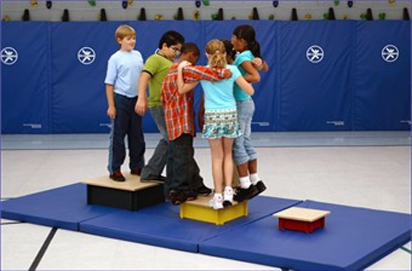 This activity is to challenge the group to fit onto the same platform at once. The only rule is that all feet have to be on the platform. But rules will be added to challenge the group.
Equipment List:
Other equipment can be used in a variety of different ways for various activities and ice breakers.The unlimited potential is up to the individual's creativity!
Tinker Toys 
Tennis balls
Square carpet mats
Beach balls
Rubber number mats
Bandanas
Ropes
Stop-watch/timer
Plastic balls