THE 2022 UFC COMMUNITY SERVICE ORGANIZATION AWARDS!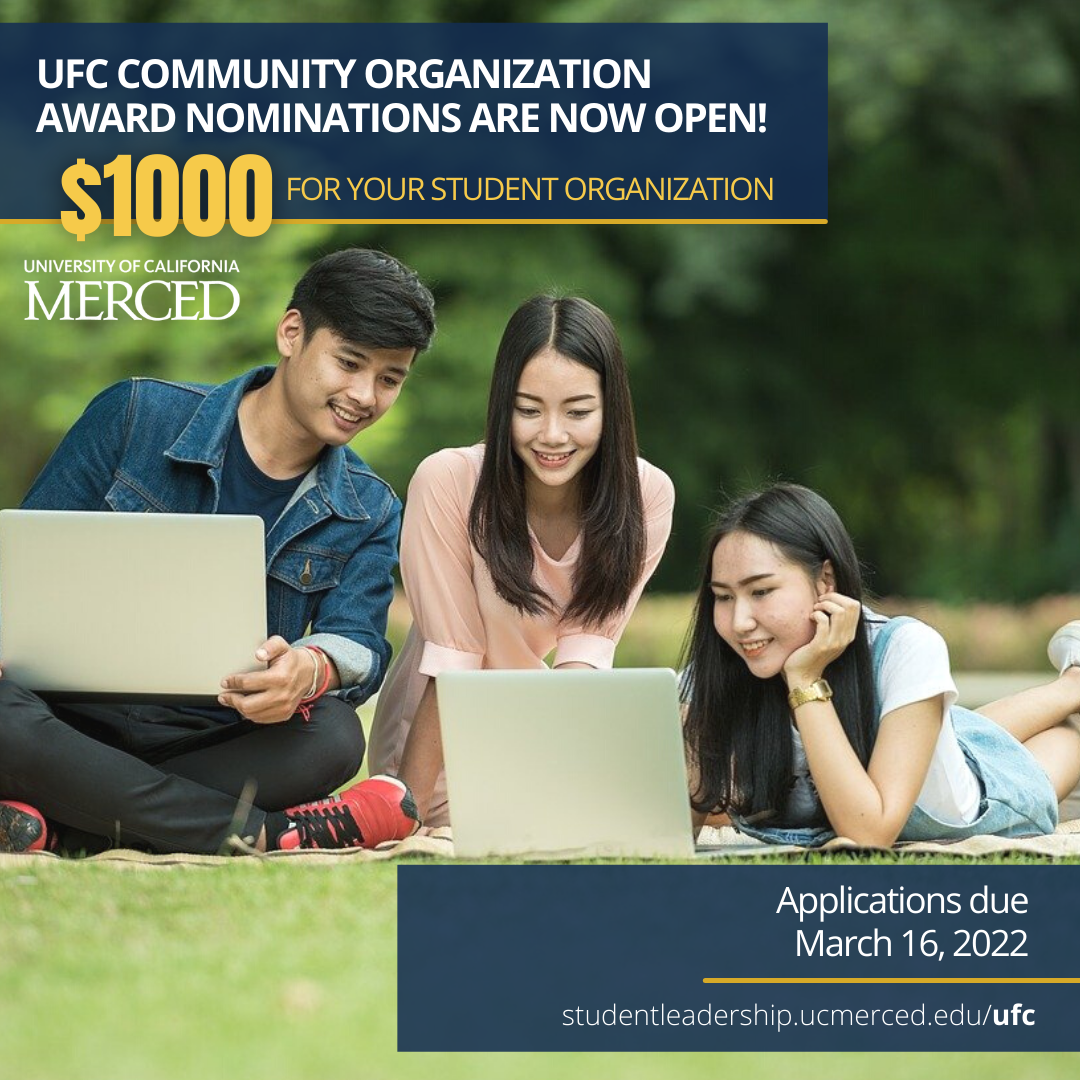 The University Friends Circle (UFC) Community Service Organization Awards are brought to you through the generous contributions of the dedicated members of the University Friends Circle. 
---
Apply today for the 2022 Community Service Organization Awards!
If you are a member of a registered student club or organization at UC Merced, you are invited to apply for the 2022 University Friends Circle Community Service Organization Award. This award recognizes a student club or organization for exemplary service in your community. The University Friends Circle will present the recipient with a $1,000 award to support continued community service efforts. There will be 2 undergraduate organizations selected, and 1 graduate organization!
Nominations are due by 11:59pm on Wednesday, March 16, 2022.
Self-nominations are allowed and encouraged! However, only 1 self-nomination is allowed per organization.
---
Nominees must:
Be in good judicial standing with the university
Agree to an on-campus interview with the University Friends Circle on April 13th or 14th (if identified as a finalist)
If you win: We will ask all award recipients to agree to create a 3- to 5-minute home video on what this award means to them.
APPLICATION FORM: CLICK HERE
Questions? Email us at communityservice@ucmerced.edu