Join us for our Fall Info Sessions! Learn about all the opportunities The Souza Leadership Center has to offer!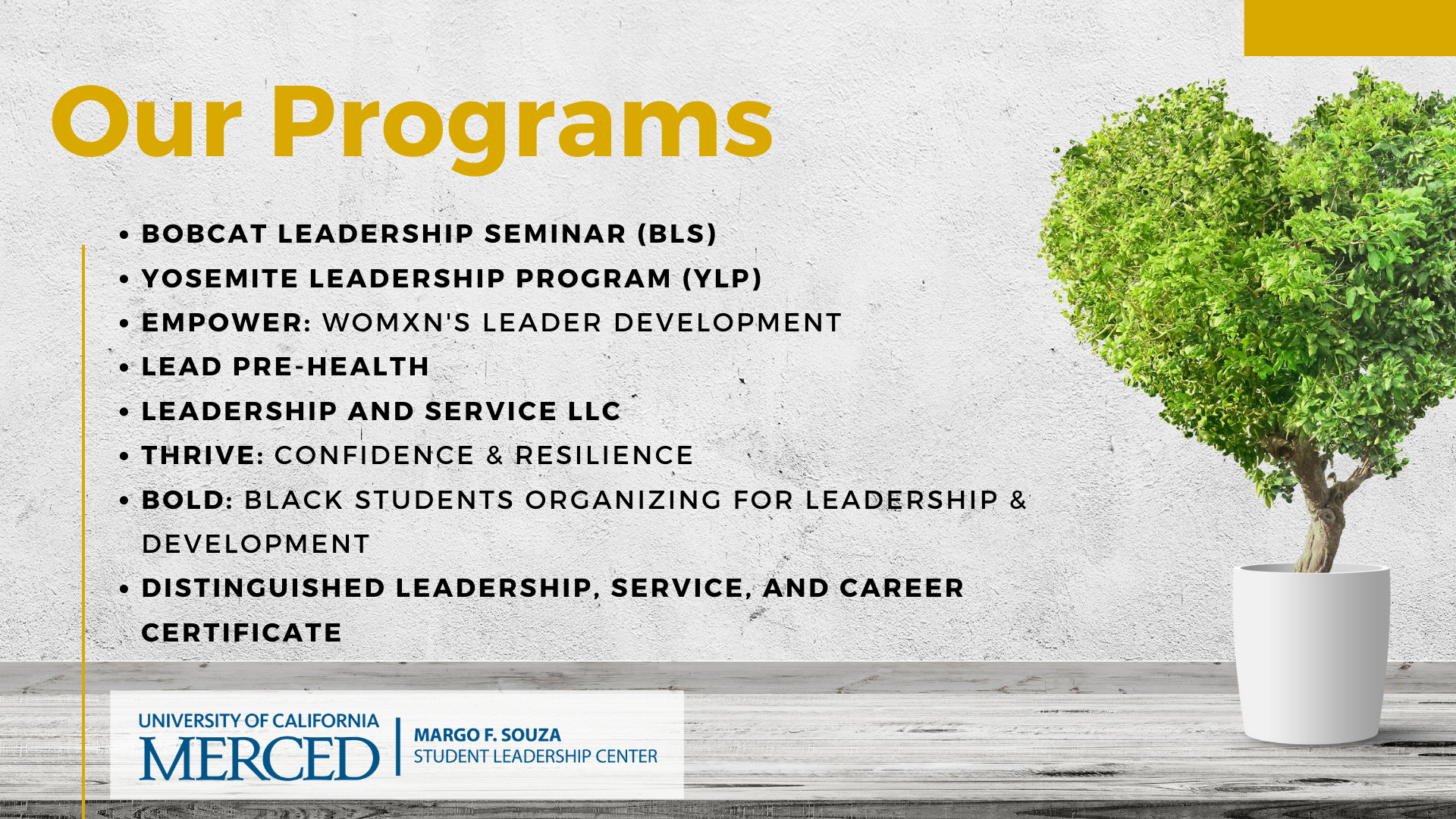 The Souza Leadership Center will be holding Info Sessions on Tuesday September 15th & Wednesday16th 2:30pm - 3:00pm to share with UC Merced students all the new and continuing leadership opportunities offered by The Souza Leadership Center. Join us on either the 15th or the 16th! 
We'll also share with you the many leadership opportunities that exist all across campus and beyond! Indeed we are remote this semester, but there are still plenty of ways to engage in leadership, and we're happy to share those opportunities with you! We'll also answer any questions you have! We look forward to seeing you there!
Sincerely,
The Margo F. Souza Student Leadership Center
---
Please use your UC Merced Zoom account join us : )
---