EMPOWER: Womxn's Leader Development Program is a 6-week leader development program for UC Merced Students who identify as womxn. Participants will learn the challenges and successful strategies of womxn leaders. Participants will learn how they can advocate for themselves and others as leaders.
---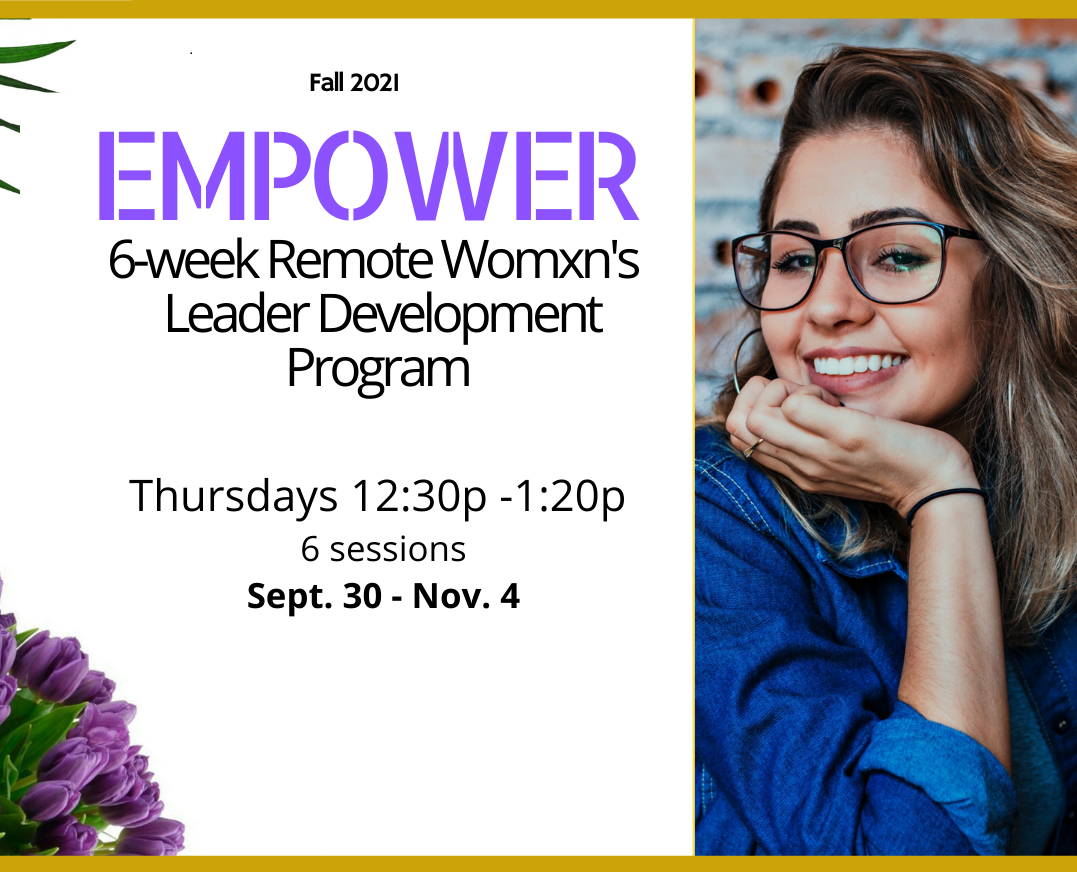 TOPICS INCLUDE 
Strategies for Womxn in Leadership

Overcoming Gender Inequities in Leadership 

Communicating with Confidence

Negotiation Skills for Leaders

Empowering ourselves and fellow womxn leaders
WHO SHOULD APPLY?
UC Merced Students who identify as Womxn/Women
---

Thursdays 12:30pm – 1:20pm  | September 30 - November 4
FALL 2021 |  Sept. 30, Oct. 7, 14, 21, 28, Nov 4
Participants should be available for all 6 sessions if they would like to receive a certificate of completion.
Location: Kolligian Library 232. It is important that participants arrive on time and are able to stay until the end of the session.  
Questions? Contact Jess Évora jevora@ucmerced.edu
---

Like "women", womxn refers to females, but it is an attempt to get away from patriarchal language. The spelling stems from a longstanding objection to the word woman as it comes from the word "man". The term, "womxn," is also used to include all cisgender, transgender, and genderfluid womxn, and to acknowledge the intersectionality of gender.
---

Use the form below to register for the Fall 2021 Cohort of EMPOWER! Please apply by Wednesday, September 29th 11:59pm.