The 2019 UC Merced Leadership Conference features all-alumni cast for the first time in conference history!
The 2019 UC Merced Leadership Conference features all-alumni cast for the first time in conference history!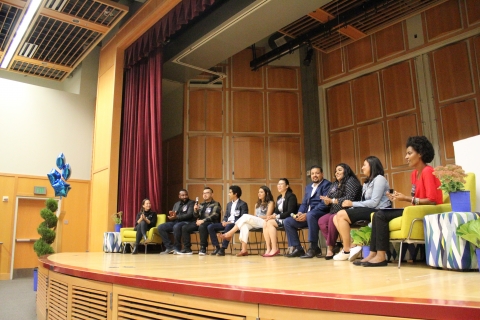 This year's UC Merced Leadership Conference was like no other. This one was extra special. This year, all the speakers were UC Merced alumni - all of whom were excited to return to the campus where they experience transformational personal growth, and learned challenging, yet life-changing leadership lessons. Each alumni brought with them their memories of successes, but most importantly the lessons they learned through overcoming the challenges they faced while young Bobcats on a rapidly changing campus. 
All conference attendees had the opportunity to hear a series of TED-like talks from five esteemed alumni.  This exposé of leadership highlighted the power of student leadership at UC Merced, opportunities to take risks, and the abilities of UC Merced students and graduates to create change.  Our alumni speakers range widely in background, personal experiences, field of work, and graduating class year. Each brought their unique story to the 2019 Leadership Conference experience. 
Students, like Edgar Eduardo Lopez, were able to submerge themselves into all things leadership and learn about leadership experiences through the eyes of alumni who were once in their shoes. 
"It is not an easy task to create a leadership definition," said Edgar Eduardo Lopez, a current student here at UC Merced. "There are so many leaders today and yet they can be very different in there style and way of working. This past weekend I attended the Leadership Conference at UC MERCED which allowed me to see, feel, understand, and embrace leadership." 
Edgar appreciated having a day dedicated to leadership. "As Warren Bennis once said leadership is like beauty; it's hard to define, but you know it when you see it," Edgar said. 
More than 100 students attended the special event, and all 11 alumni stated that the event was just as impactful for them as it was for the alumni. 
Opening speaker Miguel Jiminez graduate from UC Merced in 2015. "I've had the chance to sit and reflect on the amazing opportunity," Miguel said "[The Conference] gave me an opportunity to give back to the place that gave me so much."
Thank You
Thank you Miguel. Thank you Eriq. Thank you Sheena, Ariel, and Michael. Thank you Kisha. Thank you Maria and Manning. Thank you Sea, Andres, and Manning. You are all exceptional leaders who are equally exceptional people. The Margo F. Souza Student Leadership Center is grateful to you for providing this experience for current UC Merced students. 
With a Grateful Heart,
The Margo F. Souza Student Leadership Center
Who was at the Conference? Meet the Alumni Speakers!
Miguel Jimenez
Miguel Jimenez is a central valley native, and Alumnus from the Class of 2015 where he earned a B.A. in Psychology with a minor in Sociology. It is at UC Merced, where Miguel began to formulate a passion for empowering others to succeed. His involvement and leadership development spanned multiple clubs and departments such as Omega Delta Phi Fraternity, Inc. the Office of Student life, and Admissions. Following his time at UC Merced he went on to complete a Master's Degree from California State University, Fresno in Educational Leadership with a focus in Higher Education Administration & Leadership.Miguel has served as the Associated Students Programming & Communications Coordinator at California State University, Monterey Bay (CSUMB). At CSUMB, Miguel had the responsibility for all programs and initiatives for the Associated Students, and the campus radio station. He led efforts surrounding sustainability and diversity and inclusion.
Miguel's drive to make an impact in the lives of students is rooted at the core of his identities as a first-generation Latino graduate. He understands and has lived the barriers that come with being the first in the family to attend a four-year university. He is currently working at CSU Stanislaus, as an academic advisor, supporting a campus that enrolls 74% first generation students.
Eriq Truitt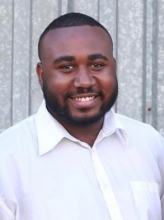 Eriq Truitt was born in San Bernardino California and grew up not far from there inthe arid desert of Victorville, California. He attended and graduated from University of California, Merced in 2012 with a B.A in Political Science and Sociology, andfromGrand Canyon University with a Masters in Theology. After university, Eriq began working for World Relief, a non-profitwhere hewas a case manager for newly arrived refugees and immigrants.Eriq iscurrently the director of curriculum and instruction at Santa Cruz School of Ministry while also a college campus Pastor at UC Santa Cruz.
Eriq imagines a world where a united sense of purpose enables all of humankind to engage the profound social problems of our day. Ericenvisionsa world where the oppressed and disenfranchised are given a voice and empowered to develop a society that functions for all. Eriqenjoy wearing fluffy slippers and watching Netflix.
Sea Gill

Sea Gill is a Sustainability Coordinator in Stanford's R&DE department. She oversees R&DE's waste management program, identifying opportunities to reduce landfill capacity and increasing recycling and composting through waste corral redesign, education and outreach. Sea also helps manage the sustainability team's internship program. She mentors anywhere between 15-20 students each year. Sea earned aMaster's of Sciencein Sustainability Management from Columbia University, and a Bachelor's of Arts from UC Merced. While at UC Merced Sea led development of their zero waste practices, including move out in Student Housing, and conducted waste audits. Sea has also served as a sustainability consultant, leading teams of students to analyze and solve sustainability problems for various clients.
 Maria Gasca

Maria Gasca is a leader in her community, as well as in her profession. Maria was once a member of the Fraternity and Sorority Council, active Vice President of Delta Gamma Fraternity, and a proud alumnaof UC Merced. Mariais a Mexican-American , second-generation college graduate who studied Cognitive Science at UC Merced and continued her education at Arizona State University with a Master's Degree in Applied Behavior Analysis.Mariacurrently works as a Clinical Case Supervisor and offers her expertise to behavior technicians in the world of Behavior Analysis.Maria's insight of the real-world application of networking makes her involvement throughout her college experience worthwhile.
Andrés Estrada
Andrés Estrada graduated from UC Merced in 2010. While at UC Merced he studied ecology and evolution, was a writing tutor, participated in the Yosemite Leadership Program (YLP), and worked in the Medina lab assisting graduate students with coral reef genomics. Post UCM he worked for the National Park Service and helped continue YLP's growth. After a few years he sought a Master's in Environmental Science and Management from the Bren School at UC Santa Barbara. While there he discovered Environmental Planning and has been working in that field for 5 years. Currently he works for NASA at Moffett Field in Mountain View, California. He continues to recreate in the mountains and seeks new trails whenever he can.
Karen Turcios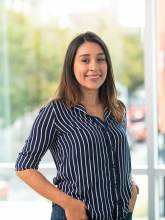 Karen Turcios graduated from UC Merced as a Mechanical Engineer in 2016. She now works in the construction industry as a Senior Project Engineer at Webcor. Karen's work led her to give back to the UC Merced community by serving on the team that build the Pavilion at UC Merced.Karen isnow work in San Francisco and playsa key role in driving a variety of projects, and teams, forward to ensure successful completion and delivery. As an undergraduate, Karen quickly learned that she found most joy when working in a collaborative, people-driven environment. This influenced her professional pathway.
Kisha McGuire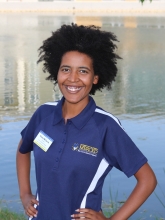 Kisha McGuire is honored to be a part of the 2019 UC Merced Leadership Conference. She was born in Ethiopia, adopted as a toddler, and raised in the Central Valley in her hometown of Livingston, California. She attended the University of California, Merced and graduated with a Bachelor of Arts in Sociology and a minor in Political Science in 2015. During her undergraduate years, she was actively involved on campus in many ways, including her job as a Resident Assistant and as a member of the Alpha Eta Gamma Chapter of the Alpha Phi Omega-National Co-Ed Service Fraternity. She currently serves as the Fiat Lux Scholars Program Counselor at UC Merced where she hashadthe opportunity to serve and support first-generation college students with their transition into college and development throughout their time here at the university. Kishafeelsblessed to be able to work with and serve students on this campus, and she looks forward to growing from this conference experience with everyone.
Manning Yu
Manning Yu is currently driving operational success at his 6th startup (Zūm), having successfully exited at a couple of older startups in recent years. Manning hasworked with a plethora of company founders in scaling operations from the ground up. Through his work, Manning has developed strategies to push business growth and lead through increased ambiguity. Manning specializesin building processes, products and teams through multiple growth phases. Manning is most passionate about building world class teams, products & processes (from seed to scale) that offer real solutions to real problems.
Sheena Truong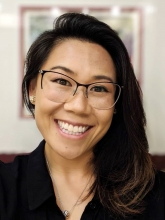 Sheena Truong is an educator and a trainer by trade. Sheena'sacademic strengths and interests led herto initially study Mechanical Engineering to be on competitive edge for dental school.However, since then, Sheenhas discovered another path that truly excites her:Leadership in Healthcare Technology...keyword:Leadership. Since graduation, Sheena hasadapted and directed herprofessional path, slowly molding it into what it is today. Shehasbeen involved in process improvement, training and education, and healthcare technology for more than 7 years.
Sheena hasbeenhonoredand blessedto connect with friends, co-workers, students and alumni with vastly different backgrounds and experiences to engage in enlightening conversations leadingto growth for all involved.Sheena loves what she does, and she excited to share more of her story with those attending the Leadership Conference.
Ariel Blandford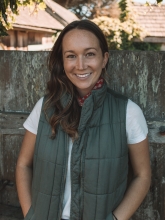 Ariel Blandford is a graduate of the USC School of Cinematic Arts, Film and Television Production program. Ariel spent her first two years of her undergraduate careerattending UC Merced, where she became one of UCM's first Video Interns, producing contentfor the budding campus to attract incoming students. During Ariel's time at UCM, the California Drought was reaching all-time highs. After Ariel transferred to USC, she focused her attention on the severity of the drought. Ariel went on to produce As theRiver Goes, a documentary looking at the effects of the drought on the small Central Valley town of Porterville. Since graduating, Ariel has gone on to working for shows such as The Bachelor, Married at First Sight, RuPaul's Drag Race, HBO's Sharp Objectsand has spent the last two years working as an Associate Producer for CBS's hit show: Survivor. She recently returned from location filming for Survivor and is currently in post-production for their 39th season.
Michael Pierick
Michael is a part of UC Merced Class of 2016. During his time here at UC Merced as an undergraduate student, Michael earned his BS in Management, co-founded local community non-profit (SAFE Merced), served as captain of the men's basketball team, and participated in three internships in marketing and business development. As a senior Michael received the Contribution to Student Affairs Leadership Award which led to his first job after college, Admissions Advisor for UC Merced.  Michael then took on a leadership role at the Boys & Girls Club of Merced County as the Director with the challenge of reframing the culture, mission, and impact it was originally intended to have.  Michael currently worksfor University Extension of UC Merced, the outreach armof the university, in developing and implementing programs and services to meet the needs and gaps withinour communities.  In addition to this, Michael provides support and administration to theAssociate Vice Chancellor of Enrollment Management and the Dean of Extension and Summer Session.  Michael isfather to a 4-month old son andiscurrently completing hisfinal year of my Master of Arts in Education, with a concentration in Educational Entrepreneurship at the University of the Pacific.
Thank you to all our alumni speakers!! To all our current Bobcats - we will see you at next year's UC Merced Leadership Conference!

Image: