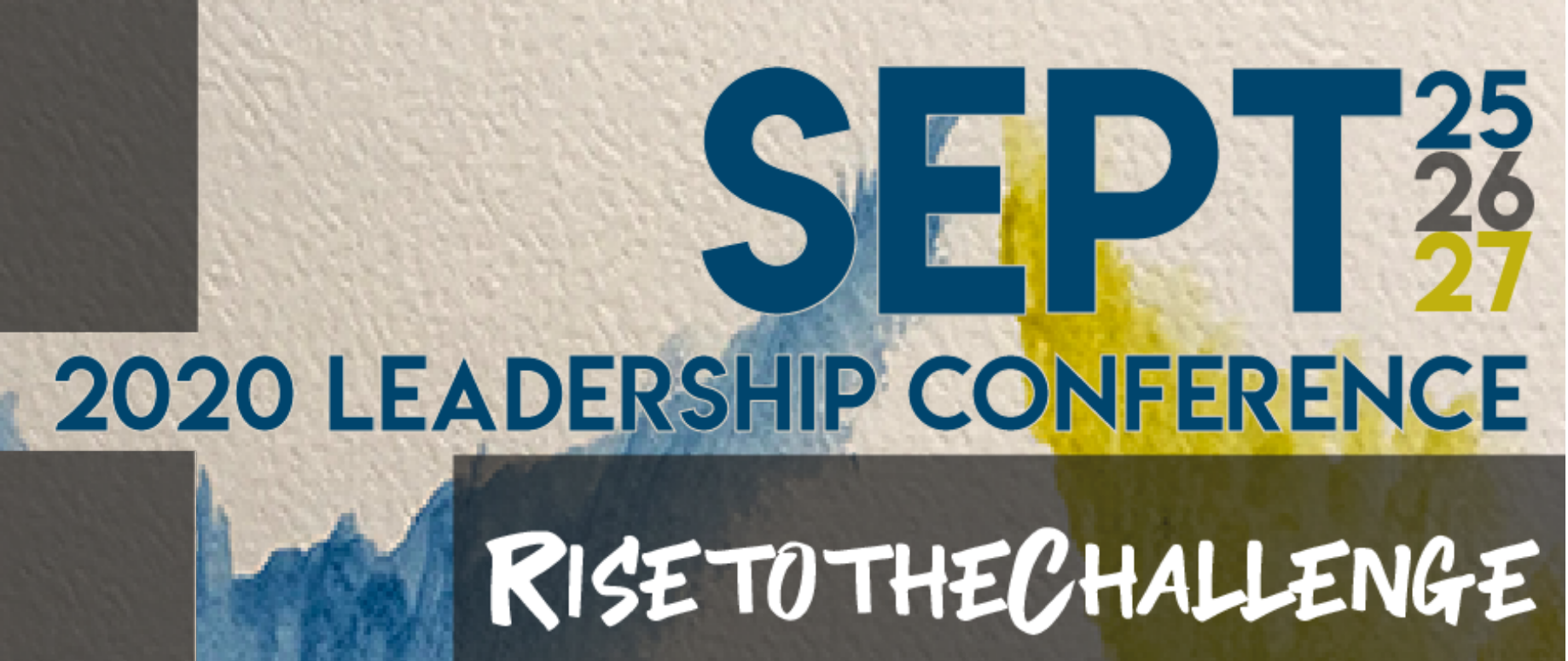 Sunday, September 27th 11:00am - 12:00pm; Newtorking session with keynote and special alumni guests: 12:00pm - 1:00pm 
Fireside Chat with Domonique D. Jones: Sharing Leadership Lessons From Campus Leaders, Past & Present
---
After-Conference Networking Session with Alumni | 12:00pm - 1:00pm 
---
Sunday Keynote with Domonique D. Jones '16 11am - 11:45am – Webinar 
ZOOM LINK     Passcode: 016016 
Sunday Networking Session with UC Merced Alumni! 12pm - 1pm – Zoom Meeting 
ZOOM LINK    Passcode: 205205 
---

CLOSING KEYNOTE SPEAKER
Fireside Chat with Domonique D. Jones, UC Merced '16:
Sharing Leadership Lessons Across Generations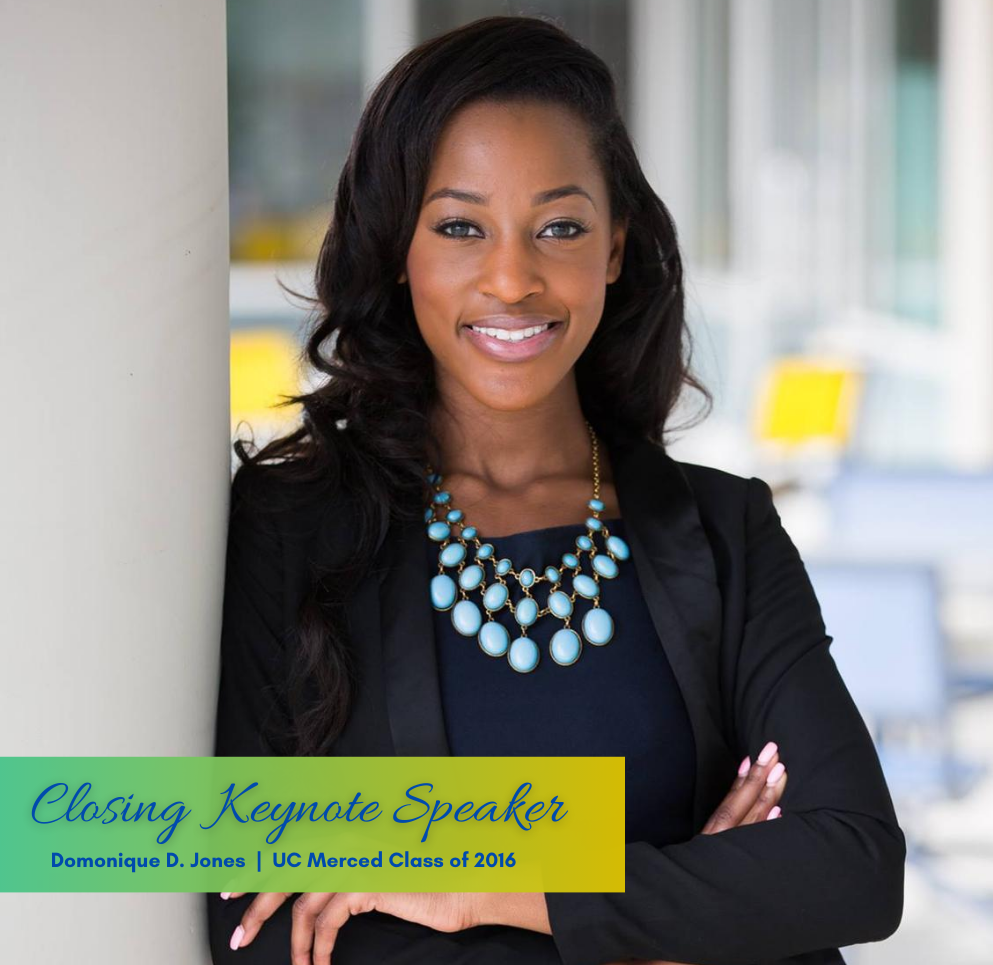 Domonique D. Jones is a Legislative Director in the California State Assembly who has a demonstrated ability to deliver strategic and creative policy solutions, build coalitions, and navigate the legislative process to advance policy priorities. She has worked on a range of legislative policies relating to education, public safety, health, and racial equity. Most notably, she worked on a policy to forbid the practice of "lunch shaming" at schools in California, and required schools to establish a process for notifying families about unpaid meal fees instead of addressing them through students. This policy framework has since been adopted in several states. 
While completing her double Bachelor's Degree at UC Merced, Domonique proved to be a trailblazer for the campus community when she was elected as the first female student body president in the campus's history. Throughout her undergraduate career and since attaining her degree, she has dedicated herself to a life of public service, working with numerous organizations on elevating women in leadership and achieving educational equity for students throughout the state.  
 When she is not busy with her work, Domonique enjoys cooking new recipes and spending time with her dog Bella. 
---
SESSION MODERATOR:
Elizabeth Meza Torres | 2020-21 President, Associate Students of UC Merced (ASUCM)
Elizabeth Meza Torres is an incoming second year Political Science Major and Spanish Minor at UC Merced. She comes from Delano, California but was originally born in Culican, Sinaloa. She's a first-generation undocumented scholar and an older sister of five with hardworking farm-working parents.
This year, Elizabeth serves as President of the Associated Students of UC Merced (ASUCM). In addition, she is part of the Legislative Branch, Labor Commission, Pre-Law Society, and many other student lead commissions. Lastly, her goal for the year is to help guide undocumented students to higher education and give them the resources to help them achieve their goals.
Last year Elizabeth also led Brown Issues as Secretary, a statewide non-profit organization that she co-founded alongside her friends, her first year. Personally, she hopes to serve as a mentor for students by pursing a JD in Immigration Law. 
---

Register for the Closing Session, which concludes with a Networking Session with our keynote speaker Domonique D. Jones, as well as the following distinguished alumni guests! 
Sam Fong, UC Merced Class of 2009 |  Founder, Asian Investors Network; Senior Associate, Align Finance Partners
Sam Fong is the founder of Asian Investors Network, a group of over 3,000 investors, and has been investing for 15 years in equities, residential and commercial real estate, and private equity.  Sam is currently a senior associate at a private equity firm which manages approximately $1 billion of investor equity in commercial real estate investments.  
Additionally, Sam acquires and renovates properties located in the San Francisco Bay Area and teaches personal finance and investing seminars at universities and investment groups in China, the Philippines, and the U.S.  Prior to these roles, Sam was the founder of a company in the Philippines that created custom wedding dresses and suits.  Sam also formed a consulting company in Beijing and worked for a technology start-up in China.
During his time at UC Merced, Sam founded Business Society and served as inaugural president of the Residence Hall Association, inaugural president of the Student Alumni Association, inaugural senator at ASUCM, founding member of AKPsi, and inaugural chair of the ASUCM Budget & Finance Committee.  Sam also served as a leader in the successful campaign to invite First Lady Michelle Obama to speak at UC Merced's inaugural commencement ceremony.
Sam holds a B.S. in Management from the University of California at Merced and has served on the UC Merced Alumni Association Board of Directors since its  inception.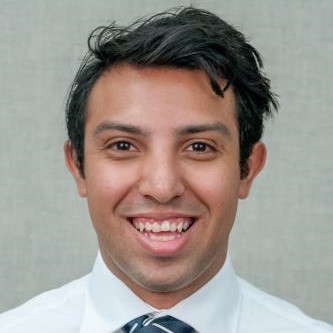 Cristhian Gutierrez Huerta, UC Merced Class of 2018
Research Fellow at the National Institutes of Health and MD/PhD Student at the Medical College of Wisconsin
Cristhian graduated from UC Merced in 2018 with a B.S. in Applied Mathematics and Biological Sciences. He grew up in Tulare, a small town in the San Joaquin Valley. While he was a student he worked for the Bright Success Center and participated in various research internships.
After graduating from UC Merced, he moved to Washington, DC to complete a 2-yr research fellowship at the NIH.  Now, he is a current MD/PhD student at the Medical College of Wisconsin in Milwaukee and aspires to become a physician-scientist.

Larrisha Coney, UC Merced Class of 2014 
School Counselor / Oakland Unified School District
Larrisha Coney-- counselor, researcher, listener, learner, and so more. Larrisha was born and raised in Oakland, CA. She spent her adolescent years in Oakland then Hayward, CA before earning her bachelor's degree in Biological Science from the University of California, Merced. Larrisha held the professional roles of scientist and systems engineer before transitioning to the field of counseling. Larrisha earned her Master of Science degree in Counseling and Pupil Personnel Services (PPS) School Counseling Credential at California State University, Eastbay. She wanted to increase her capacity to positively impact and empower the lives of youth by providing access to social emotional, academic, and career development support. Larrisha has worked as a counselor with adults and primarily with youth at multiple capacities and age ranges. She has a special place in her heart for listening deeply, exploring strengths she believes every person encompasses, and challenging herself and clients to maximize their potential. Larrisha embraces a holistic approach to mental health and has a passion to serve, advocate, and support in aiding resources for wellness for all.
---
---
---

Stay up-to-date by following us on Social Media @UCMLeadership
---
---