A Virtual Leadership Experience | Friday September 25th - Sunday, September 27th!

The annual UC Merced Leadership Conference will be a 3-day virtual experience!
The conference theme is Rise to the Challenge! The conference theme aims to acknowledge the leadership we need during
these challenging times. We've invited incredible alumni speakers who will share leadership strategies . 
They will also share their leadership journeys from their time at UC Merced to where they are now. 
This conference is open to all UC Merced students.
Registration is now open! See links below!
Day 1 Registration | Day 2 Registration | Day 3 Registration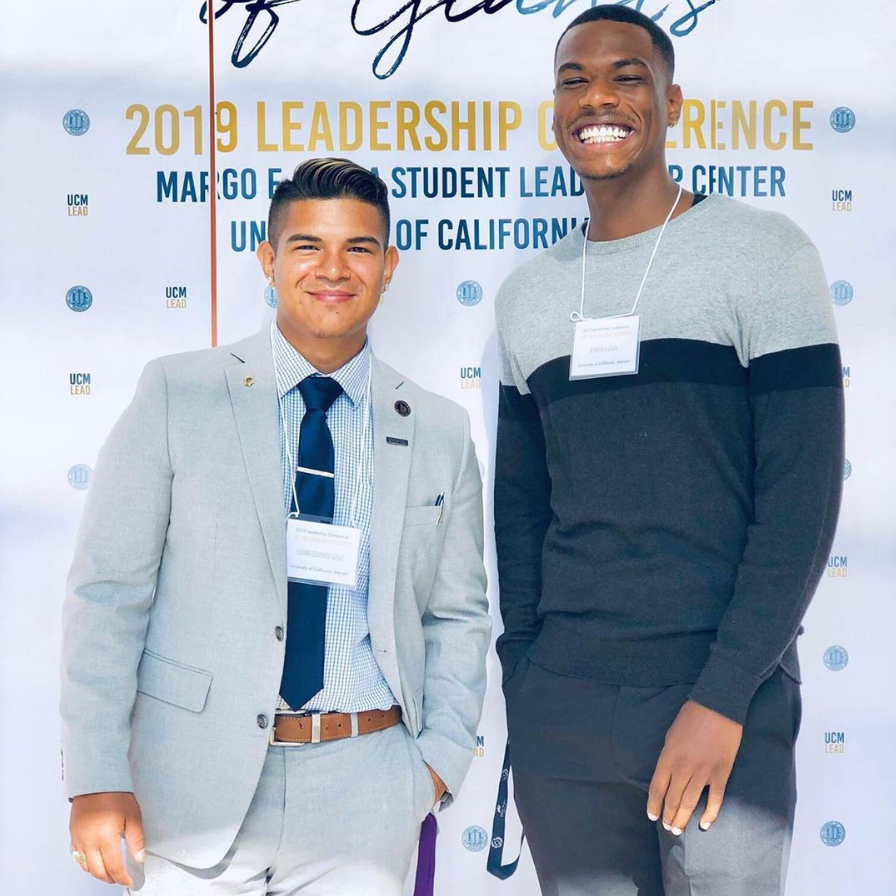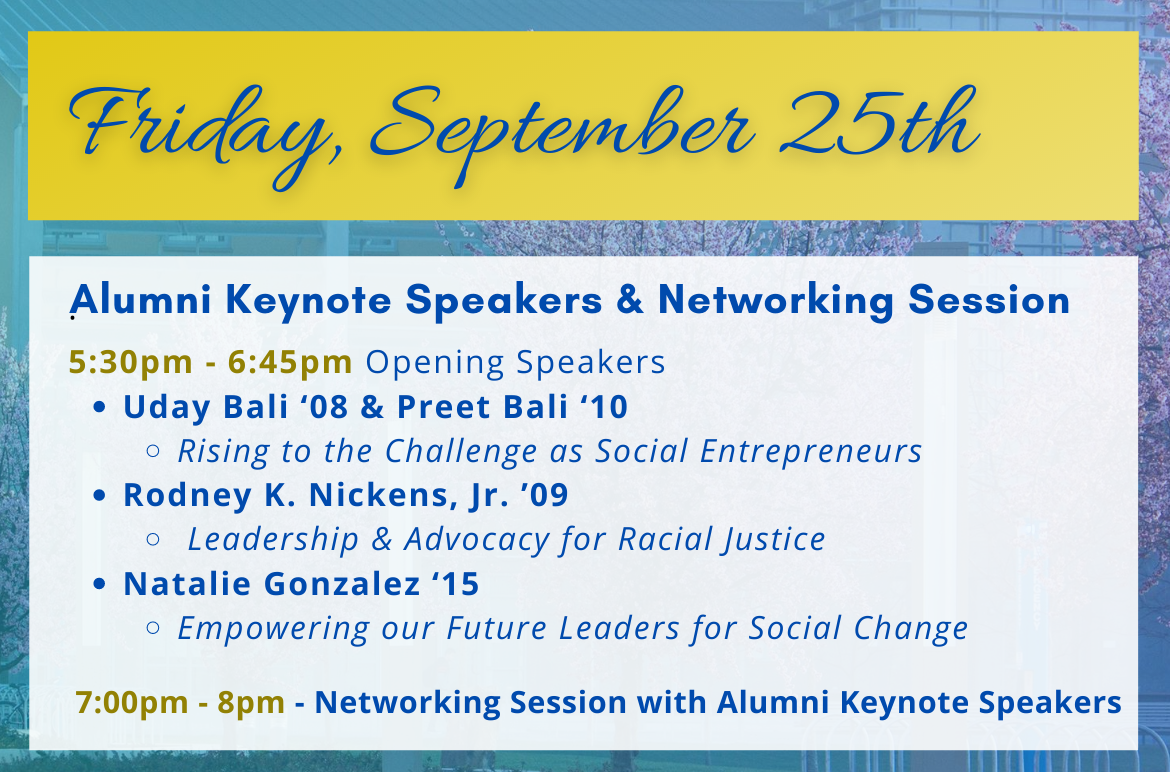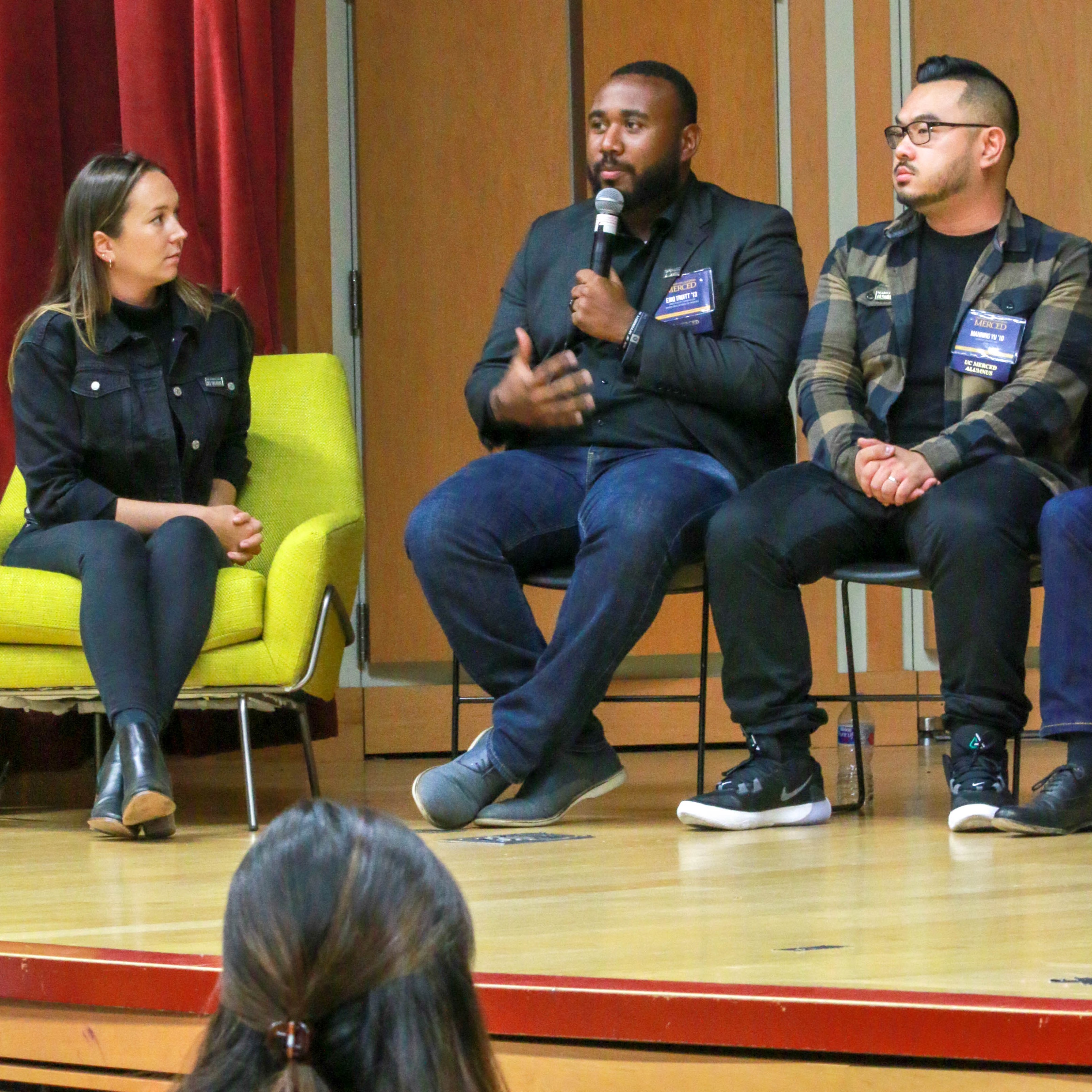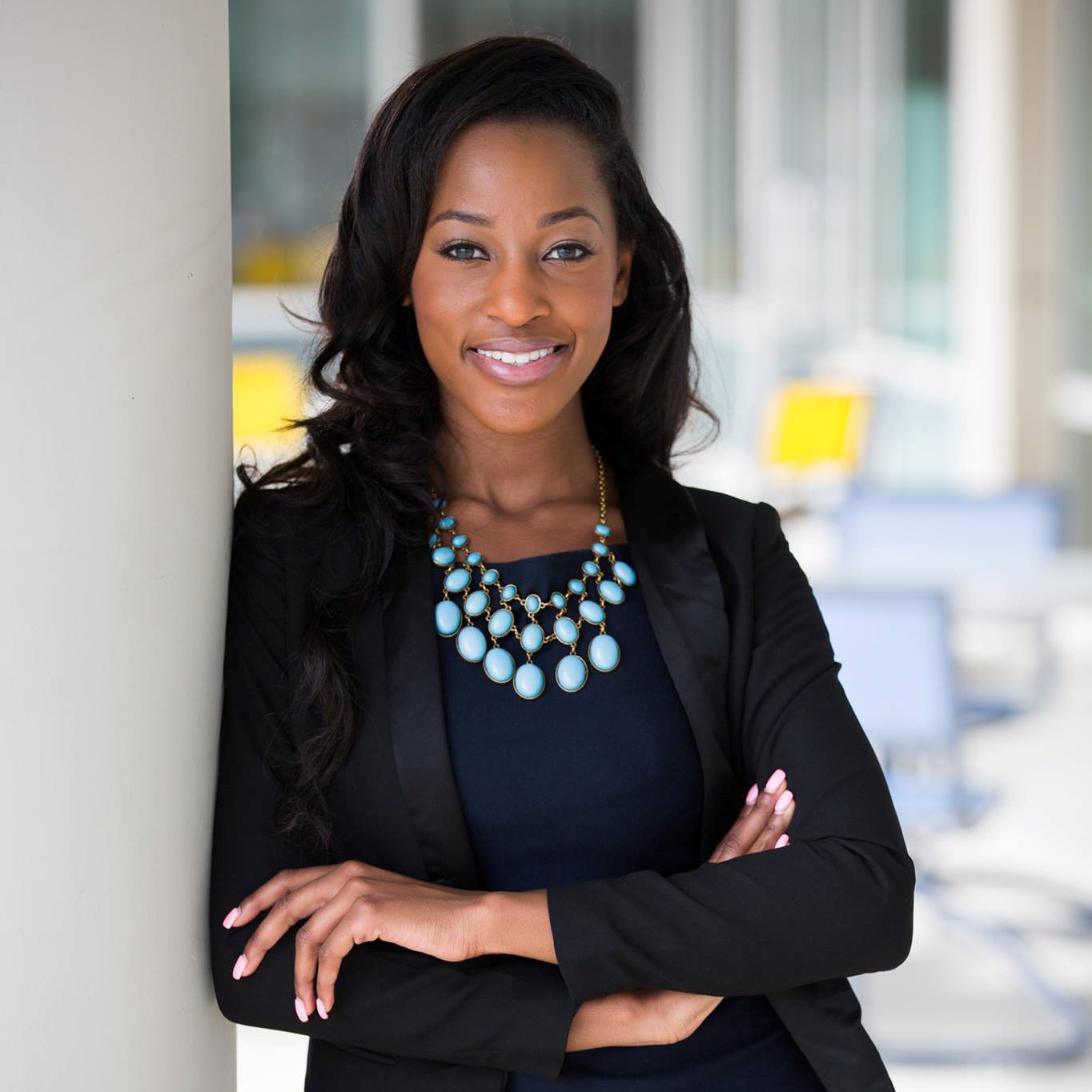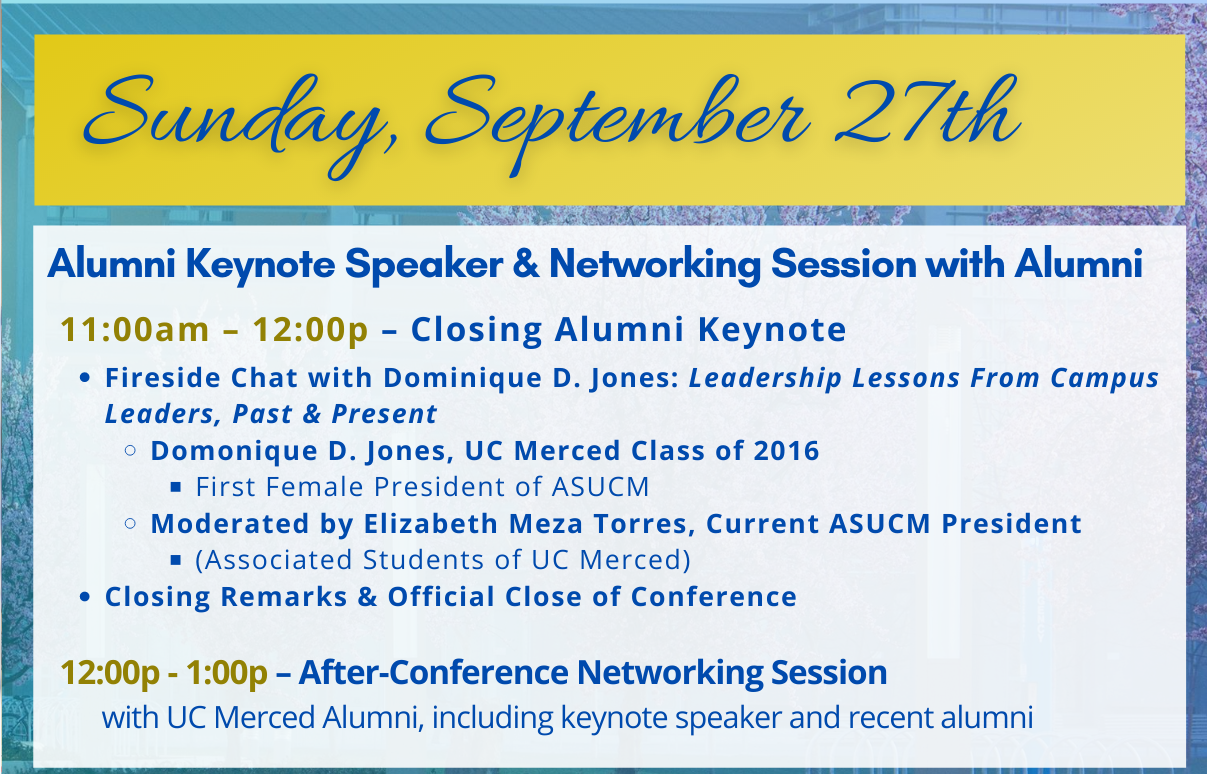 REGISTER USING THE LINKS BELOW: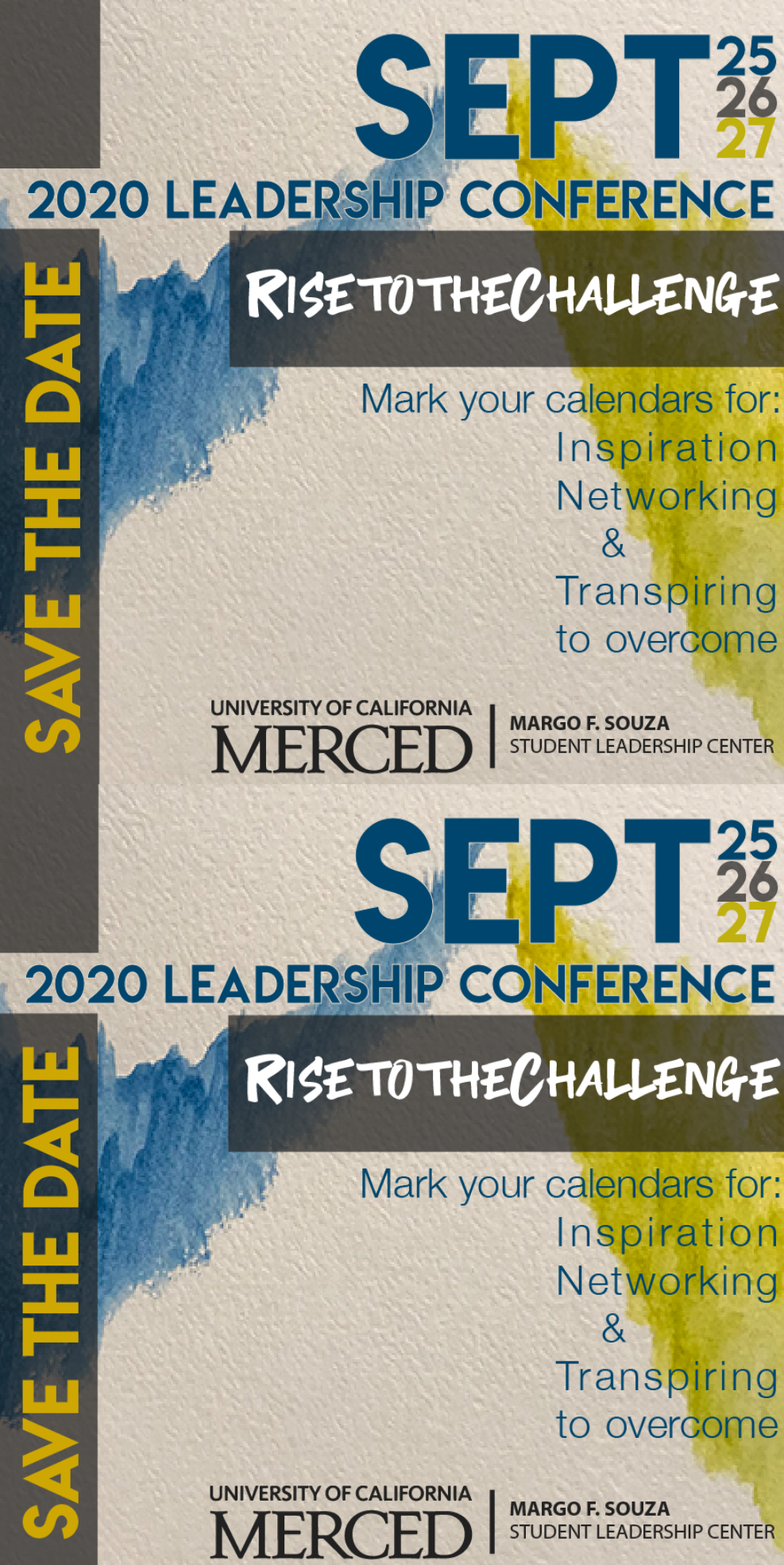 5:30pm – 8:00pm
Alumni Keynote Speakers
Uday Bali '08 & Preet Bali '10

- Rising to the Challenge as Social Entrepreneurs

Rodney K. Nickens, Jr. '09

- Leadership & Advocacy for Racial Justice

Natalie

Gonzalez '15

- Empowering our Future Leaders for Social Change

Conference Opening Day Closing

Remarks
11:00am – 2:00pm
Opening Session Performance

Leadership & Resilience in the Graduate Student Experience

Keynote Speaker: Dr. Maxine Umeh-Garcia 

| UC Merced '10, M.S. '13

Panel Discussion with Megha Suswaram

, UC Merced PhD Candidate, 2020 UC Merced Outstanding Graduate Student

Rise to the Challenge Student Presentations
11:00am – 1:00pm
11am – 12:00pm – Closing Alumni Keynote




Fireside Chat with Domonique D. Jones: Sharing Leadership Lessons Across Generations

Domonique Jones, UC Merced Class of 2016

, and First Female President of ASUCM

Elizabeth Meza Torres,

Current President, Associated Students of UC Merced (ASUCM)

Closing Remarks & Official Close of Conference

12:00pm – 1:00pm After-Conference Networking Session

with UC Merced Alumni, including keynote speaker & recent alumni

Registration is now open for all UC Merced students (both undergraduates & graduates students)!
Follow us on Social Media for live updates on the Conference! @UCMLeadership
Questions? Email us at Lead@UCMerced.edu
Sincerely,
The 2020 UC Merced Leadership Conference Planning Committee